Simple diy wall hangers for guitar
I made this one using a stand of a broken rain gauge - it had already a convenient fork welded in place! I had to use a vise and a hammer to bend the thing so it should be sturdy enough. Two pieces of cable insulator protect the guitar from scratches.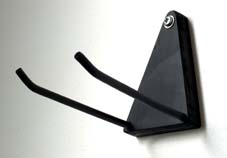 This looks more handsome! The body is plywood, metal rods are glued into drilled holes and again cable insulator takes care of protection. Electric guitar would probably be too heavy for this hanger, I use this only for a classical guitar.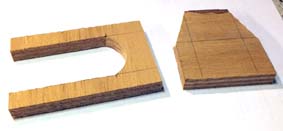 This is my latest design using all wood construction. I used plywood because I had a suitable piece available. The hanger is in two parts, I fixed the fork to the bottom of vertical part with glue and long screws. This plywood is 12 mm thick and this should be a very solid hanger.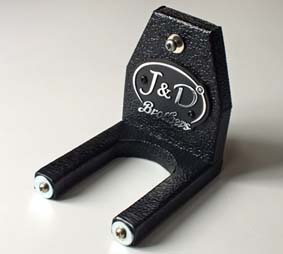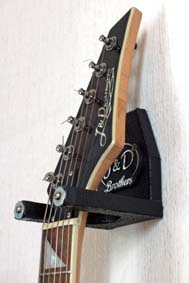 Instead of painting I decided to cover the hanger with "tolex". I had saved some leftover pieces and this saved me a lot of time. It was a bit tricky to cover a piece this small though.

Just for fun I added a Jack and Danny logo I had laying around. A perfect hanger for my old J&D superstrat!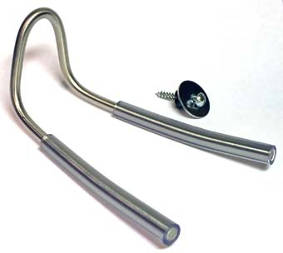 5 mm solid steel & clear plastic hose. Simple enough ?


















©Jukka Korppi 2015